17th Annual Esprit Du Vin "Spirit of Wine" Event!
January 13, 2018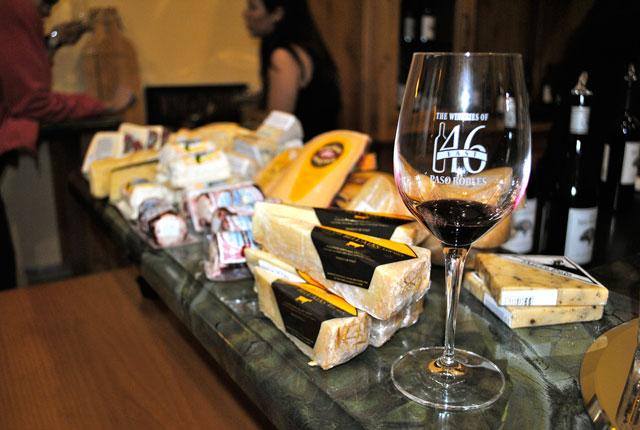 Join us in celebrating our 17th Annual Esprit du Vin, the "Spirit of Wine" where our twenty-one wineries will gather at Le Vigne Winery for an exciting night of delicious wine and cheese pairings and culinary delights. Each winery will be featuring wines that are expertly paired with different gourmet cheeses. Stroll around and savor each pairing while enjoying live music by local artists, gourmet appetizers and desserts from a variety of local chefs and artisans!

The event will take place in the beautiful vineyards Le Vigne Winery on Saturday, January 13th, 2018 from 6:30pm to 8:30 pm (6:00pm with VIP Entrance*)
"Single" ticket cost is $40 or buy 2 and save for just $70 per "Couple".
*VIP tickets available for early entry at 6:00pm. Get a jump start on all the wine, food and fun with a VIP ticket for just $10 more get in 1/2 hour earlier than the general admission. $50 VIP Single tickets and $90 for VIP Couples ticket
GET TICKETS HERE! Eventbrite
This year we will have 2 amazing raffles going on and 1 ticket to each are included with your entry!
The first raffle will be gift baskets including free night stays at our 46 E Hotels, Vacations Rentals, and Vineyards, bottles of wine, exclusive reserve tasting and tour packages, logo' d goodies, complimentary and discount coupons and so much more!
The second is the ever so popular and everyone's favorite 3-Cheese raffle where you have a chance to win your top 3 favorite cheeses of the night!
Additional raffle tickets can be purchased at the event.
« Back to Events